2nd August 2018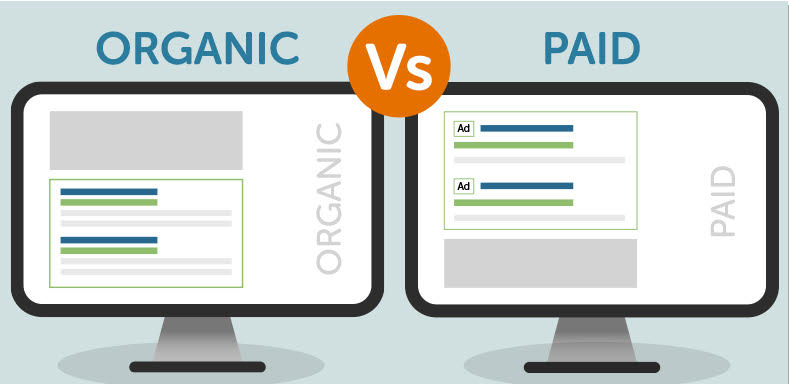 VARN Original Research: Over 59% of people still don't know the difference between organic and paid search results
For our latest research please CLICK HERE.
When entering a query in to Google Search, Google provides you with a page of results, and for commercial queries appearing at the top of the results, some of these results are often paid adverts. These are very similar in appearance to the regular organic search results, but the paid search results have been put there by Google from businesses paying to occupy this space via Google Ads campaigns.
Every six months over the past two years we have been conducting research to look in to how users use Google, in our first survey in 2016 approximately 50% of the 1,010 participants didn't know they were clicking on paid adverts. This has since risen to 59.7% in July 2018 which is a 2.5% rise from our research conducted in January.
It seems surprising nowadays that so many users do not notice the difference between paid adverts and organic results, as Google has labeled the adverts with an 'Ad' icon.
Are Google Ads becoming harder to spot?
Changes in style could be behind our inability to recognise the difference between the two search results. Despite clearly being labeled as ads, the paid results do blend remarkably well with the organic results. This is because both the 'Ad' icon and the link following it appear in green as the links for organic results do, whereas up until 2016 they were displayed in yellow to make them more identifiable.
In 2016 Google also removed ads from the side of search pages, making them less obvious to users. To further alter how ads are displayed, in 2017 Google replaced the block colour ad label with the current version that features a white background and a green outline.
Whilst we can never be certain on the motives behind these changes, it does pose the question as to whether Google, who are trying to make money like the rest of us, changed the colour and layout of the paid adverts to make them less easy to see to ensure they still get clicks.
If we look closer at our research we can see that one-third of respondents said that they know the difference in the two different results, but actively choose not to click on them and 6.5% have said that they do know which are paid adverts and do click on them. These results have fallen by 1% and 1.2% respectively over the past 6 months.
With potentially fewer people actively choosing to click on paid adverts this could be Google's motivation to make paid results blend in and push regular results below the fold. As consumers, we are also getting busier and also lazier – meaning we don't often spend much time evaluating the options and will just click on the first relevant result.
With the change from Google AdWords to Google Ads and a move towards improving their products and services, it will be interesting to see how results differ in later research.
Please see our latest research blog HERE. 
If you want to know more about paid search ads and how you could be benefiting from a Google Ads campaign, contact the experts at Varn today.