3rd January 2019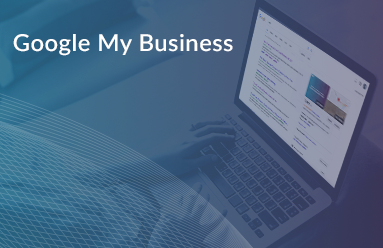 How to get the most from your Google My Business profile
What is Google My Business and why is it important?
2018 has been a year of change in Google's search results, with less space being allocated to 'standard' organic search listings, making way for featured snippets and direct answers. This has made it increasingly difficult for websites to be found in search results. Therefore, it is more important than ever before to focus on other methods of increasing brand visibility in search. This is where Google My Business (GMB) comes in, allowing business owners to provide information about their business, and win the coveted space in Google Maps and Search results. Not only does a Google My Business account allow users to manage their business information, ensuring it is correct for potential customers, but it also allows owners to interact with customers using Q&As, reviews and Posts.
Google My Business App Update
Google has recently released a new update to the Google My Business app, making it easier for business owners to update and change their profile on the go. This update has introduced the ability to quickly create and publish Posts, allowing businesses to easily share photos, offers, products, events and other information on their business profile. The addition of a new Customer's tab facilitates quick responses to customer reviews and allows businesses to reply directly to customer messages.
Top Tips
It is clear to see the importance of optimising your Google My Business Profile, and with the new update to the app, it is easier than ever to manage your information and customer interactions. So here are our top tips for getting the most out of your Google My Business listing:
Posts – Many businesses have a well optimised GMB account, but many businesses are not making use of Google Posts. So, a great way to get ahead of your competition is to regularly post on your profile. Creating Google Posts demonstrates to Google that you are active on your business profile, encourages user engagement, and provides Google with fresh content, that can be optimised for your target keywords. All of these factors positively affect Google Rankings, and are great for attracting the attention of potential customers.
Q&A – Often we see business profiles on Google with many questions, but no answers, or responses from local guides or customers, rather than the business themselves. Google My Business gives you the opportunity to monitor, interact and respond to these questions, a process made simple by the recent app update. You can also use this question section to provide your own content, by populating the Q&A with frequently asked questions that you think will be useful to your current and potential customers.
Reviews – Reviews are favourable not just for potential customers deciding the trustworthiness of your business, but as an indicator to Google about your reputation and keywords. The more high-quality Google reviews you can get from customers, the better! Especially when your competitors have a high review count. It is also important to encourage customers to use keywords such as products and services in their reviews, to help you rank for these search terms. In addition, the GMB app allows you to easily respond to reviews, demonstrating to Google that you are active on your business profile.
Photos and Videos – Google My Business allows business users and customers to add and post photos and videos to their profile. These are likely to engage potential clients and again show Google that you have an active profile.
Fill in all fields – Over the past few years, Google has added many new fields to GMB, and it is important to keep this information up to date, and to fill in all fields. The more data you add to your profile, the more helpful it is to customers, the more space your listing takes up in search results, and the more you are indicating to Google that you are engaging with your listing.
If you are interested in finding out more about optimising your Google My Business profile, contact the experts at Varn.